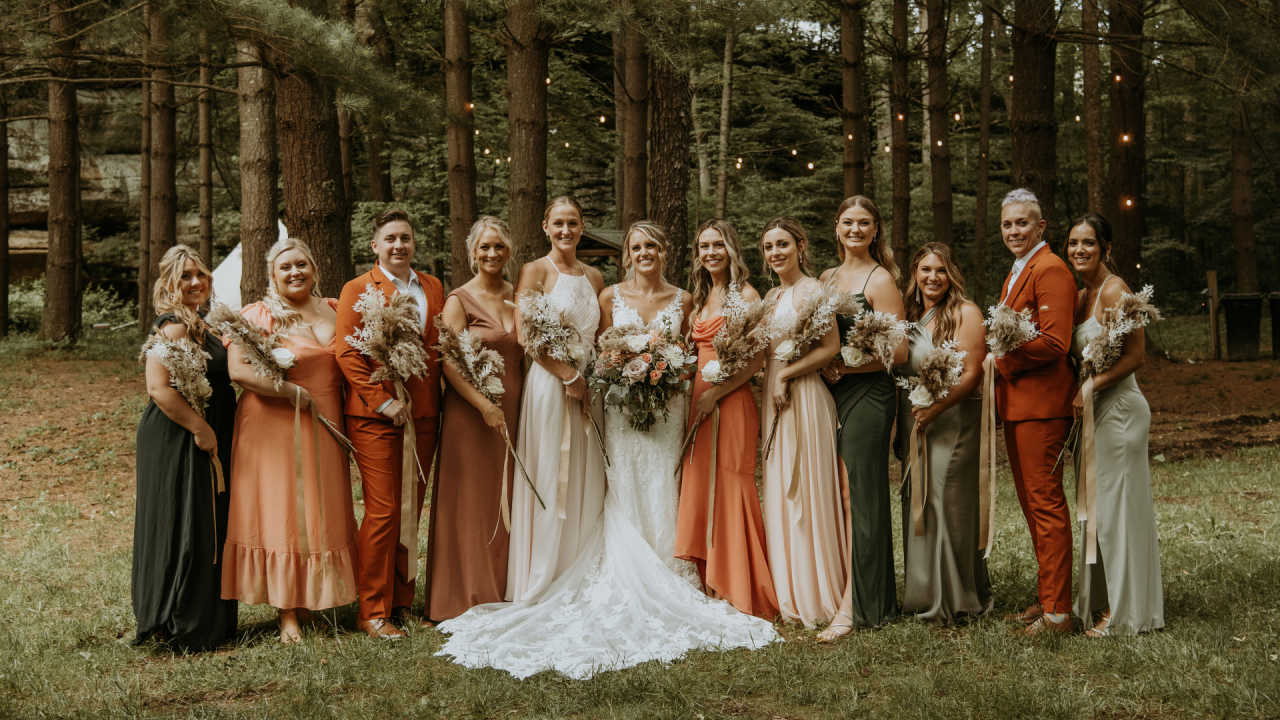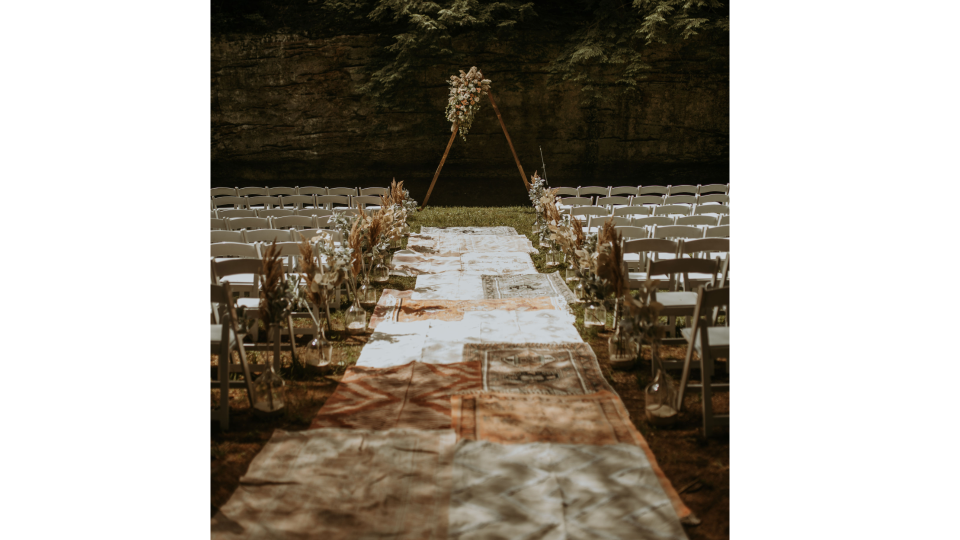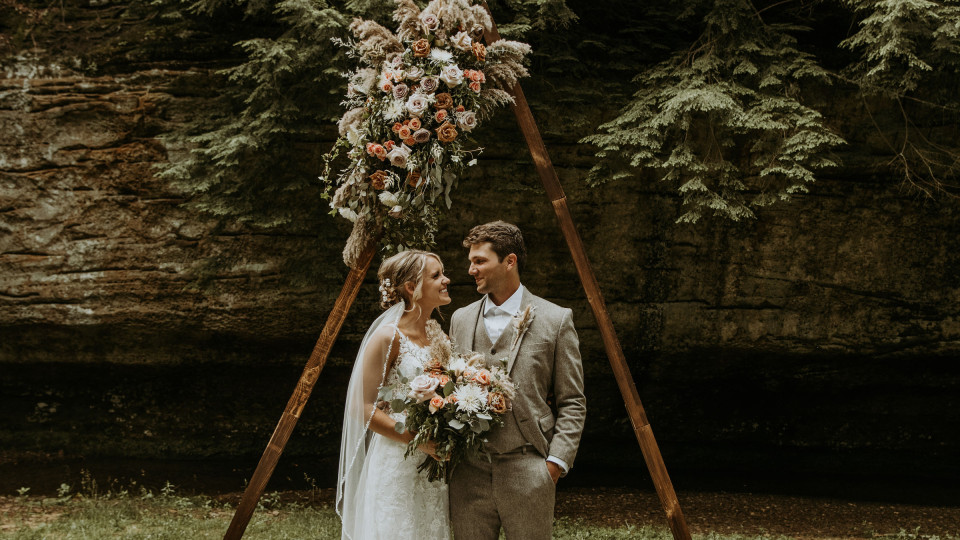 Frequently Asked Questions
How many people does your wedding venue accommodate?


Our Event Lodge comfortably accommodates 150 people. We have had tented weddings outdoors with groups of 200.

Can I hold my wedding ceremony as well as the reception at the venue?


Yes! We have multiple outdoor ceremony sites on our property and an Event Lodge for the reception.

How much is the deposit?


An $800 deposit is due at time of booking to reserve the date.

What is your cancellation policy?


Per our contract, any payments made are non-refundable. We will work with couples to reschedule if needed.

How long will I have to use the event space I've reserved?


You will have access to the Event Lodge at 2pm on Friday and don't have to have your belongings out until 11am on Sunday. We only hold one wedding a weekend so the place is yours!

Is the food catered in or is it done in house?


We do not have on-site catering. We have a list of Preferred Vendors who we work with very often. You are welcome to use vendors off of this list, but we do require a full service caterer.

Are tables, linens, chairs, plates, silverware and glassware provided?


These are not provided. We have an Event Coordinator who offers rentals to our couples for a discounted rate.

Can I bring in my own alcoholic beverages?


You can supply all of your own alcohol, but it must be served by a licensed and insured bartender. We have recommendations that we can share with you!

Are you licensed to provide alcohol service? If so, is alcohol priced per person or by consumption?


N/A

What is your weather contingency plan for outdoor spaces?


We will develop a rain plan a few months before your wedding. If the weather does not allow us to be outside, we will move everything inside the Event Lodge. We hold out as long as possible and make the final call at 10am on your wedding day.

Does your facility have a bridal room and groom room to allow the wedding parties to prepare themselves?


We have a bridal suite called the Fern Room! It is furnished with all of the essentials - salon-style chairs, large mirrors, half bath, seating for 10, wine fridge and bar for food and drinks. We do not currently have a groom room, but we have 6 lodging properties on-site where the groom and groomsmen can pick a space to get ready.

Can I move things around and decorate to suit my purposes or does everything need to remain as is?


Yes! We will help you build a floorplan that is specific to your preferences, guest count etc. There is no set way that it has to be!

Do you have decoration guidelines that must be followed?


You are welcome to use just about any decor you'd like! We ask that you do not make any new holes in the walls. Open flame candles are permitted as long as they have some kind of votive or catcher to collect melted wax.

Do you have restrictions on what kind of music I can play or a time in which the music must end?


No restrictions on types of music. The reception and Event Lodge will come to a close at 11pm.

Does your venue provide on-site parking?


Yes! We have on-site parking. With the lodging facilities on-site, your guests can park at their cabins and walk to the venue as well.

Does your wedding venue provide any on premise security during the event?


No security on-site.

Are their nearby hotels that your venue recommends?


Our property can accommodate about 70 of your guests. For overflow, there is a Sleep Inn and Holiday Inn Express nearby in Logan. There are 2 Airbnb properties across the street from our property.

Is the site handicap accessible?


There is a large staircase down to the main ceremony sites. We have a golf cart on-site that we can shuttle guests who have mobility restrictions.

Does your venue have liability insurance in the event that someone is injured during the event?


There is a large staircase down to the main ceremony sites. We have a golf cart on-site that we can shuttle guests who have mobility restrictions.

Do you have signage or other aids to direct guests to my event?


We do not have liability insurance.